Is it too early to start Christmas shopping?
Is it too early to start your Christmas shopping in September/October? Absolutely NOT. Here are some reasons why:
beat the crowds
don't break the bank
good deals
First and foremost, you beat the Christmas crowd. Less hectic, not so stressful, and not bumping into people that are running around like a chicken with their head cut off. Don't act like you haven't heard at least ONE crazy Christmas shopper story (grown men fighting over a barbie doll). The holidays don't need to be stressful. Make your holiday season more relaxed with one less thing to think about.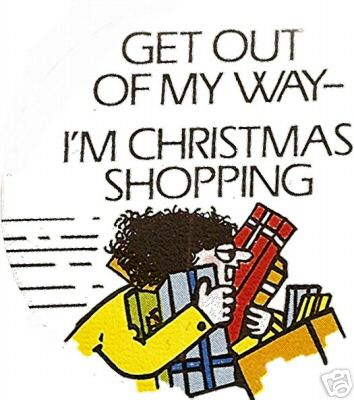 Second, it is really better on your wallet. Think of all the money spent in November and December. We spend more money not only on presents, but our electricity bill (Christmas lights), parties and extravagant meals, Christmas celebrations, travel to see relatives, paying for someone to watch the dog and cat while you are out of town... There is a lot of money being dropped in those holiday months for sure! One way to have more money in your wallet during those times is to start preparing way ahead of time. Buy those plane tickets in advance and those hotel rooms. Start buying Christmas gifts months before! Spread out those expenses throughout the year so you aren't ripping your hair out come December because of the bills.
And last but not least, you can really get a good deal if you plan ahead. Buying your plane ticket or hotel months in advance can guarantee you a lower price, and sometimes a discount price for booking months ahead. Even gifts can be cheaper. During the holiday season, we see prices of items a lot higher than usual and less sales. That is because these retailers make the most profit during that time and they know everyone will be out trying to buy buy buy. But having a high season means they have low seasons as well, and that is the best time to shop! They will be lowering prices and having good sales in the slower months to get more business. And that is when you do your Christmas shopping !
I hope this has helped and will lead to a less stressful holiday season ! Please check out our website (www.jjferrigno.com), we have a section specifically for gift ideas ! Many of these items would make great stocking stuffers and Christmas gifts, such as classic toys for children, adult cookbooks, iphone accessories, and many many items for the home.
Have a great week and enjoy the last few days of September!
-JJFerrigno crew